WHAT A TWIST! The challenge gods have been listening to the fans and are now delivering a great season. In this episode we saw Killa Kam and Ashley go down, Paulie become unleashed, and what feels like a brand-new challenge season half way through the show. No longer will we have teams, and no longer will these rankings reflect teams. This week will be used as a season recap/ "pre-season" ranking for this new season among us.
These rankings will reflect on the last episode, based on performance, drama caused, alliance movement, and of course opinion. These rankings will also be a collection of three different sets of power rankings from the staff and averaged out to give the most unbiased rankings on the web.
14. Da'Vonne
Highest Rank – 14 Lowest Rank – 14
While being safe this week, kept her out off the Killing Floor, she took an emotional toll when arguing with Wes. Da'Vonne is a smart player, and one who will use her wits to progress herself in this game. However, that won't help if she cannot win solo challenges. With the game getting mixed up, somebody had to be sitting on the bottom. Not to mention, if any female gets put on the killing floor, it's likely that Da'Vonne's name will be coming out of their mouth.
13. Dee
Highest Rank – 13 Lowest Rank – 13
Dee is a good competitor and has clearly benefited from playing Wes's game. One of the downfalls for Dee is the lack of an alliance she has going forward. We know of Ninja and Wes, but not sure how much deeper that goes. Dee falls toward the bottom due to how unknown her solo game will be going forward.
12. Bear
Highest Rank – 11 Lowest Rank – 12
Bear put in a solid performance this week while being safe but has yet to stand out in this game over many competitors. Bear reeks of the guy that will be first to be called out onto the killing floor by any other guy. Bear having a decent alliance of strong competitors could keep his name out of being nominated.
11. Georgia
Highest Rank – 10 Lowest Rank – 11
Georgia has been a pleasant surprise this season. She is constantly performing well in the daily challenges, although has been shown to be overly emotional. These rapid emotions look to be something that could hinder her going forward. She is very well liked in the house and has an alligence with the UK members, but will her relationship with Bear push or pull her back.
10. Nany
Highest Rank – 8 Lowest Rank – 12
Nany has been playing this game like a brand-new challenger compared to her previous seasons. Nany has been performing well this season as she normally does. Some wins here, but never finishing towards the bottom. Nany will continue to play a cutthroat game, as she is very well liked and aligned in the house
9. Kyle
Highest Rank – 9 Lowest Rank – 10
Kyle is good at this game. His ability to work within multiple alliances every season is impressive. While Kyle might not be a huge target right away, he is starting to break emotionally. Also, him no longer having Mattie as a shield for teams not wanting to face her in an elimination brings him down as well.
8. Mattie
Highest Rank – 8 Lowest Rank – 9
Once this season is over, Mattie might be looked at like the new Laurel, till then it will be interesting to see how she can do socially on her own. The saving point for Mattie here is that she is good at the dailies and is a force that some will want to avoid down on the Killing Floor.
7. Theo
Highest Rank – 7 Lowest Rank – 7
Theo is a great competitor and might be the best built for a final, as he should be the most conditioned challenger there. What keeps Theo out of the top 5 is that his alliance took a major blow by losing two members in one elimination. Now sitting a top his UK alliance he will need to win more than ever as he could be targeted for the same reasons- he's great in this competition. Although, with Kam now gone, Theo can fully focus on his game.
6. Hunter
Highest Rank – 6 Lowest Rank – 6
The defending champion just misses out on the top 5 as he plays this game a little too emotional at times. Hunter has performed well this season and has been growing as a competitor by working with his mentor Wes. Never one to back down from a challenge, we might see him on the Killing Floor sooner rather than later.
5. Ninja
Highest Rank – 4 Lowest Rank – 5
Ninja might be one the most dominating competitors in this game. Ninja is fearless, aggressive, and will put anybody in their place. Coming off a good performance in the daily and her first elimination win, Ninja might be gaining the momentum she lost in the previous weeks. Ninja might be the one female that can slide her way to the final as nobody will be calling her down to the Killing Floor 1-on-1.
4. Turbo
Highest Rank – 2 Lowest Rank – 5
Turbo is a daily competitor. No matter the game, one can expect Turbo to consistently perform well. Turbo falls into the same category as Ninja, which is he might never get called down to the Killing Floor 1-on-1. If Turbo can continue to dominate the dailies, he will have an easy ride to the finals. The one downfall to his game, is the lack of social game (at least known to the eyes of the audience), which could cause him to be a target when others start to protect their allies.
3. Wes
Highest Rank – 3 Lowest Rank – 3
This season has been looking like one of Wes's all time best. He (outside of this week) has performed exceptionally well, he has 4 daily wins, an elimination win, and has already seen his rivals go home. While some may be targeting him, Wes appears to have more ties than is being shown currently.
2. Cara Maria
Highest Rank – 2 Lowest Rank – 4
Say what you want about her social media, but Cara has consistently performed well season to season. Cara this season is in a good place, as she feels comfortable, has a constant target to go after, and is kind of sliding under the radar of everyone currently. With her relationship at center stage (Kyle is more focused on Paulie as well), Cara is in great form to return to yet another final, and possibly another championship.
1. Paulie
Highest Rank – 1 Lowest Rank – 1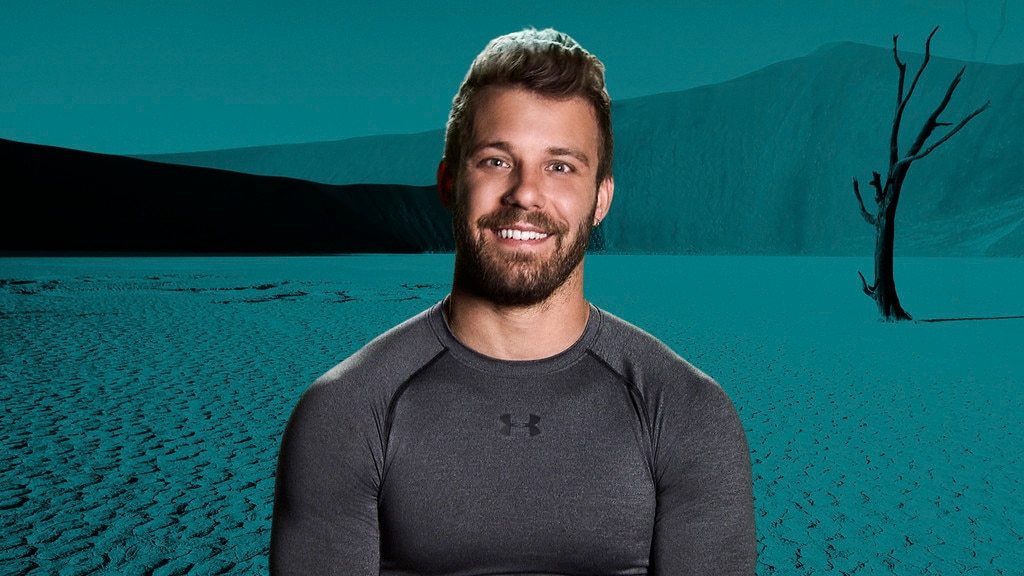 "I'm the best f***king player in this game, and all of you MFers better be worried!" The man said it himself, and as it stands right now the only way Paulie doesn't make a final and take home some money is if he gets taken out in an elimination or in an ambulance. Paulie talks a big game, but he is week to week backing it up.
The Results
15. Kam & Ashley
Finished in 8th Place
At the beginning of the episode, Kam correctly predicted that if they didn't pull off a win, they would end up on the killing floor. During the daily, this pair did well, and in the elimination, almost sent home one of the best teams in the game. However, Kam's stomach got the better of her and potentially cost her seconds. This season must be a let down from a team that on paper looked to be one that could make a deeper run and approach the finals. Maybe the relationship drama got the better of Killa Kam, as it was almost more bark than bite this season. One thing is for sure, Kam will be back.
16. Jenna & Gus
Finished in 9th Place
17. Josh & Amanda
Finished in 10th Place.
18. Leroy & Shaleen
Finished in 11th Place
19. Zach & Zahida
Finished in 12th Place
20. CT & Julia
Finished 13th place
21. JP & Natalie
Finished 14th place
22. Morgan & Bananas
Finished in 15th Place.
23. Chase & Ashley
Finished in 16th Place.
24. Liz & Alan