The first week the challengers were alone and s**t hit the fan, both in the daily and in the house. In the daily challenge, the challengers had to fight off hurricane winds to survive in the game. And later, TJ announced that eliminations will alternate each week by gender till the finals.
These rankings will reflect on the last episode, based on performance, drama caused, alliance movement, and of course opinion. These rankings will also be a collection of three different sets of power rankings from the staff and averaged out to give the most unbiased rankings on the web.
13. Dee
Highest Rank – 13 Lowest Rank – 13 Last Week – 13 (0)
This week was not too kind to Dee, outside of all females being safe from elimination. During the daily Dee performed in the bottom 2, putting 0 balls into the safety zone. This was disappointing due to the leg strength Dee brings to the game. Right now, Dee has two alliance members in Ninja and Wes. Those two could protect Dee, however if they don't make the Tribunal, Dee is likely to be called down to the killing floor within the next two female eliminations.
12. Georgia
Highest Rank – 9 Lowest Rank – 12 Last Week – 11 (-1)
This was potentially the worst week possible for Georgia without going home. Georgia lost her partner Hunter, performed very poor in the daily challenge (granted she might be the lightest challenger, so the wind could've been affecting her more than anybody else), and lost her man to the Killing Floor. Georgia is one who, if she can make a final, could make some noise due to her conditioning. However, she appears to be breaking down mentally, which could lead to her being a target to face in elimination.
11. Da'Vonne
Highest Rank – 10 Lowest Rank – 11 Last Week – 14 (+3)
Let's get one thing clear for a moment, Da'Vonne gives great interviews and one-liners. She is likable due to her comedic aspect she brings to the show. As a competitor she is smart, and willing to make a move. This week Da had a below average performance in the daily, only retrieving 1 ball. This put her in 12th place for the week. Da needs to perform well every week if she doesn't want to be called down to the killing floor. Da has an alliance to Paulie, which means she might not get called out in the Tribunal, but that's as far as he can protect her
10. Nany
Highest Rank – 9 Lowest Rank – 12 Last Week – 10 (0)
Nany had a good week. Just a week after losing her partner Turbo, Nany had to perform on her own and did. Nany managed to secure 4 balls in the safety zone, which put her 11th overall and middle for the pack for the females. Nany stayed out of the Hunter/Turbo drama, playing the middle ground and keeping both sides of her alliance happy. Nany has a nice spiderweb of alliance member which should continue to protect her, yet she's strong enough to hold her own in both dailies and eliminations.
9. Hunter
Highest Rank – 9 Lowest Rank – 11 Last Week – 6 (-3)
One thing every fan knows about Hunter, is that he plays this game too emotional and lets that get the best of him. Hunter got into an argument with Turbo (something that started due to a language barrier and appeared to be friendly at first), telling him that he isn't scared of him. Hunter is never one to shy away from competition or even going into elimination, however going onto the Killing Floor is a risky place, one place where Hunters pride could put him. The defending champion just misses out on the top 5 as he plays this game a little too emotional at times. Hunter has performed well this season and has been growing as a competitor by working with his mentor Wes. Never one to back down from a challenge, we might see him on the Killing Floor sooner rather than later.
8. Ninja
Highest Rank – 6 Lowest Rank – 8 Last Week – 5 (-3)
Not a bad week for Ninja as she was a top 3 female with 5 balls secured. Ninja said that she has her sights on Cara as they match up very similar. Ninjas intimidation factor should keep her name out of some of the girls mouths for getting called into elimination. Ninja needs to step up her game a little and get back into the Tribunal, as it's been several weeks since her last appearance there.
7. Kyle
Highest Rank – 6 Lowest Rank – 8 Last Week – 9 (+2)
Paulie was spot on when he said that Kyle convinces everybody that he's not that good at this game, when in fact he is a good performer. Kyle was one of two challengers to get 7 balls and not make the Tribunal, and due to that he continues to be a target. The biggest reason Kyle only moves up 2 spots, despite winning an elimination, is he took out Bear who was on the bottom of the males list and that he was targeted and actually thrown onto the Killing Floor. This week showed that not being paired up with Mattie won't hinder his performance, but will continue to make him a bigger target of Paulie, Cara, and Theo.
6. Theo
Highest Rank – 3 Lowest Rank – 7 Last Week – 7 (+1)
Back to back weeks in the Tribunal. Theo is continuing to perform well each week. What keeps Theo out of the top 5 this week is that he has lost 3 alliance members in the past two weeks. With Bear out of the game, Theo is the target of Wes, Hunter, and anybody else coming for the UK members. Theo is a great athlete and performs well in dailies. One slip up, could see him down on the killing floor
5. Wes
Highest Rank – 3 Lowest Rank – 6 Last Week – 3 (-2)
This week portrayed Wes as down in comparison to the others. Although, Wes finished with 6 balls in the daily challenge, good for 6th-8th place. Wes even had the most confidence that he wasn't going onto the Killing Floor the whole time. Wes might be the 6th best athlete out of all the males left, however, he has the strongest mental game and just saw another rival go home. This season has been looking like one of Wes's all time best. He (outside of this week) has performed exceptionally well, he has 4 daily wins, an elimination win, and has already seen his rivals go home. While some may be targeting him, Wes appears to have more ties than is being shown currently.
4. Mattie
Highest Rank – 4 Lowest Rank – 5 Last Week – 8 (+4)
Hurricane Mattie is here to play. Mattie might have been the most ecstatic challenger after the news of no more partners. She was ready to perform and show she is a force no woman will want to face. In the daily challenge, Mattie delivered 7 balls, matching the top 4 guys this week. Mattie is a physical beast and should continue to impress each week.
3. Cara Maria
Highest Rank – 1 Lowest Rank – 7 Last Week – 2 (-1)
A quiet week for Cara, compared to previous episodes that is. Cara performed well in the daily by retrieving 5 balls, tying with Ninja. On top of this, 2 of Cara's alliance member made the Tribunal, and she even non-verbally convinced Paulie to send in Kyle over Wes into the Killing Floor. Another week and another solid performance for the former champion.
2. Turbo
Highest Rank – 2 Lowest Rank – 5 Last Week – 4 (+2)
Two major things that stood out this week about Turbo. First, we know he's going to perform great in the daily challenges (making the Tribunal) but showed he is human and has a limit. Next, Turbo is no longer just the quiet guy who produces the great one-liners every episode, as he wouldn't let Hunter intimidate him. Turbo said it best "No one f**ks up Turbo!" This is a challenger who could hold a seat in the Tribunal many times till the final.
1. Paulie
Highest Rank – 1 Lowest Rank – 2 Last Week – 1 (0)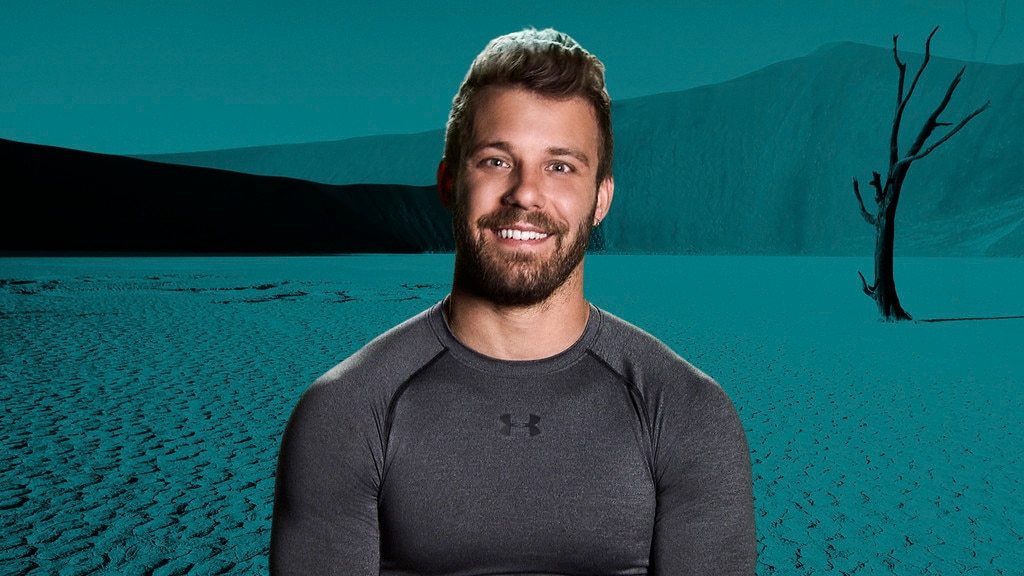 Another week, another #1 ranking. Paulie each week continues to show why he is coming into his own as a challenger. He wins dailies, forges strong relationships, and see's the multiple angles each person has. One thing Paulie is starting to realize is that Kyle won't go away, and he might have to risk it all and go down onto the Killing Floor and send him home himself. Right now, Paulie is in the driver's seat and will continue to drive this season forward to the finals, unless something crazy happens.
The Results
14. Bear
Finished in 14th Place
This week, one of the most charismatic challengers in a long time has been sent home. Bear had a great daily, where he would've won had he not had two mental lapses. The Killing Floor was not too kind to Bear this week as he got swept and dominated by Kyle 0-3. This season Bear has been one of those challengers where fans either love or hate him. A loud, in your face competitor that put together some nice performances and brought life into the challenge. If the price is right, Bear could become a mainstay on this show going forward.
15. Kam & Ashley
Finished in 15th Place
16. Jenna & Gus
Finished in 16th Place
17. Josh & Amanda
Finished in 17th Place.
18. Leroy & Shaleen
Finished in 18th Place
19. Zach & Zahida
Finished in 19th Place
20. CT & Julia
Finished 20th place
21. JP & Natalie
Finished 21st place
22. Morgan & Bananas
Finished in 22nd Place.
23. Chase & Ashley
Finished in 23rd Place.
24. Liz & Alan
Finished in 24th Place