This week gave us one hell of a show. We witnessed a fight between gladiators, an ungodly airline that gave us our first two finalists, and a tug of war in our future between the bottom 2 competitors remaining. Fasten your seat-belts folks -we are THIS close to the final.
These rankings reflect on the last episode, based on performance, drama caused, alliance movement, and of course opinion. These rankings will also be a collection of three different sets of power rankings from the staff and averaged out to give the most unbiased rankings on the web.
11. Da'Vonne
Highest Rank – 9 Lowest Rank – 11 Last Week – 9 (-2)
First, the obvious: Da'Vonne is great with her commentary as her personality continues to shine. Just a week after winning a challenge with Wes, she was back to a solo competition. This week Da was one of four challengers who couldn't complete the daily challenge. On top of that, she is the choice for every female when it comes to the Killing Floor (outside of maybe Georgia) to be called out. This was not a good week for Da as she had a great opportunity to perform in a puzzle and didn't deliver. If she wins next week in the elimination, it will be her 3rd elimination victory, which at this point might be the 3rd of four she will need to win to make it to a final.
10. Dee
Highest Rank – 9 Lowest Rank – 11 Last Week – 11 (+1)
Dee appears to be in a place where she has put her foot in her mouth, after she got into it with Turbo. Before that, Dee finished 7th place in the daily challenge and overcame her fear of heights, which should be applauded. After the challenge, she tried to mend fences with Turbo and while they seemed to hug it out, as far as Turbo not calling her down -it did not work. Instead of her fixing the issue, she took the target off Ninja and placed it on herself. Dee is in danger of going home versus Da'Vonne next week. .
9. Hunter
Highest Rank – 9 Lowest Rank – 10 Last Week – 12 (+3)
Another puzzle and another failed attempt. Nothing else can be said for his performance that he hasn't already said himself "He's tired of sucking at puzzles!" This has been the biggest competitive flaw since he started competing on the challenges. Unless Hunter wins the immunity next week during the purge, this might be the last time Hunter performs this season. It's time to buckle up and defend his championship or finish at the bottom of the top 10.
8. Mattie
Highest Rank – 5 Lowest Rank – 8 Last Week – 7 (-1)
Mattie has a positive and a negative to this episode. The positive here is that Mattie might be somebody who will never be called out by any other female for the Killing Floor. She is still an intimidating force as the game stands and is well connected through her alliances. The negative here is that she couldn't complete the puzzle and finished in the bottom 4. Next week Mattie needs to step up and perform to keep herself in the game.
7. Georgia
Highest Rank – 6 Lowest Rank – 8 Last Week – 5 (-2)
So much focus was on the other cast members that Georgia was mainly used as the commentator for the daily challenge. She did finish 6th in the daily challenge and 3rd among the females. Outside of this she was lost in the fold this week. With a top 10 appearance coming next week, Georgia is in a good place to make the top 8.
6. Theo
Highest Rank – 5 Lowest Rank – 7 Last Week – 8 (+2)
Theo went down onto the Killing Floor, lost the first match against Kyle and came back to survive for another day. Theo's ability to adjust in this elimination was impressive, regardless if Kyle was injured or not, and then we saw Theo fail to do another puzzle. This is the 2nd puzzle in a row that Theo has failed to complete in the time given. What keeps him out of the bottom is how dominant he could be in a final format. Even Turbo said he didn't want to say Theo's name because he wants the best runners in the final. As long as a puzzle doesn't show up, Theo should move into the top 8 next week.
5. Ninja
Highest Rank – 5 Lowest Rank – 7 Last Week – 6 (+1)
This was a good comeback episode for Ninja. Turbo clearly wants nothing to do with her, yet still didn't vote her to go down onto the Killing Floor. Ninja's constant dominance within the daily challenges should have her seeing red in the form of the final. Unless something crazy happened, Ninja looks to comfortably slide into the top 8 next week.
4. Wes
Highest Rank – 3 Lowest Rank – 4 Last Week – 1 (-3)
Wes had a good week. Although, he lost Kyle, he now no longer needs to pick who is at the bottom of his alliance to target. It's Wes and his group going against Theo, plain and simple. Wes finished 4th just behind Paulie in the daily challenge. Wes was quieter this episode than normal. Look for Wes to take control of next weeks episode.
3. Paulie
Highest Rank – 3 Lowest Rank – 4 Last Week – 3 (-1)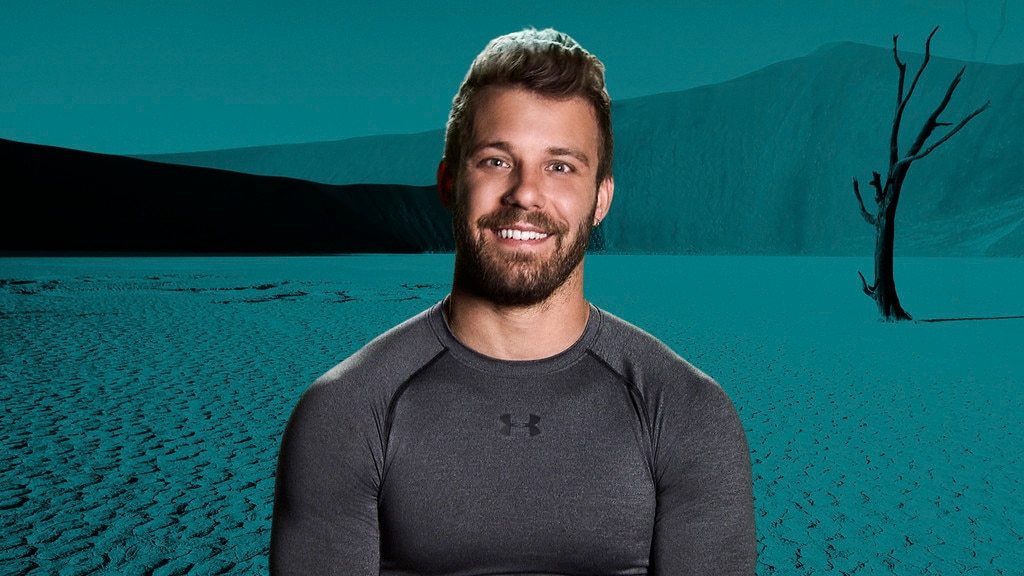 Paulie had a great week here. This episode Paulie saw his rival (Kyle) go home, his GF (Cara) make the final, and a top 3 finish to make the Tribunal. Unfortunately, we didn't get to see Paulie put himself onto the Killing Floor to try and take out Kyle himself. It would've been great story telling, although the choice would not makes sense.
2. Cara Maria
Highest Rank – 2 Lowest Rank – 2 Last Week – 5 (+3)
Here is the full list of competitors to make it to 4 consecutive finals.
-Cara Maria
-Darrell

Time and time again Cara proves to us that she is the greatest female to ever be on The Challenge. Cara has been in 17 eliminations and has 12 wins. Even more amazing than that, she went the ENTIRE season of War of the Worlds without having to see the Killing Floor. Congrats to the queen, and we look forward to seeing the only ever individual winner take a shot at keeping it that way.
1. Turbo
Highest Rank – 1 Lowest Rank – 1 Last Week – 2 (+1)
Turbo has put himself on a whole new level. This rookie has gone where few rookies have gone before (notably Kyle), by making the final his first season without ever seeing an elimination. It is actually upsetting that we won't get to see Turbo compete next week, but make no mistake – when Turbo want's revenge, he gets it. Dee & Ninja should be watching over their shoulders if Turbo has anything to say about who else he sees in the final.
The Results
12. Kyle
Finished in 12th Place
What a season for Kyle. Kyle was almost like a man without a real alliance (to the blind eye), was the target of Paulie and Cara all season, took out CT, JP, and Bear, fought through injuries, and came up short to an Olympic athlete. Kyle has won over many fans with his commentary throughout the season, as well as his never give up attitude. This season has shown the growth of Kyle and how serious he takes these shows now. Despite what some might say, Kyle came out of this season on a positive, and proving that he's more than that partying pirate we first saw.
13. Nany
Finished in 13th Place
14. Bear
Finished in 14th Place
15. Kam & Ashley
Finished in 15th Place
16. Jenna & Gus
Finished in 16th Place
17. Josh & Amanda
Finished in 17th Place.
18. Leroy & Shaleen
Finished in 18th Place
19. Zach & Zahida
Finished in 19th Place
20. CT & Julia
Finished 20th place
21. JP & Natalie
Finished 21st place
22. Morgan & Bananas
Finished in 22nd Place.
23. Chase & Ashley
Finished in 23rd Place.
24. Liz & Alan
Finished in 24th Place