Here we go, the time is now for the final. This week we got to see our potentially last elimination, a bad ass challenge, and one of this season's best competitors have it all fall out of his hands. *Turbo and Cara will not be moving from last week despite not performing in the daily challenge as they got a pass into the final by way of winning the last competition*.
These rankings reflect on the last episode, based on performance, drama caused, alliance movement, and of course opinion. These rankings will also be a collection of three different sets of power rankings from the staff and averaged out to give the most unbiased rankings on the web.
8. Mattie
Highest Rank – 7 Lowest Rank – 8 Last Week – 8 (0)
Mattie was the only member of the eight to not complete this daily challenge. While she has been an intimidating force this whole season, her endurance and lack of experience will be the true test as to whether she can perform well in the final. Mattie will have an advantage if the final has any weight carrying aspect to it as she is very strong.
7. Hunter
Highest Rank – 3 Lowest Rank – 8 Last Week – 9 (+2)
Hunter has returned to the final to defend his title. Hunter has done something very impressive as he has had a top 5 male finish in each of his 4 seasons. Constantly getting underrated considering this fact. One factor will determine if Hunter has a chance at winning this final, and that is the factor of puzzles. If this final has one or none, he could be fine. More than one will see him at the bottom of the eight come the end of the final.
6. Georgia
Highest Rank – 5 Lowest Rank – 6 Last Week – 7 (+1)
Georgia is like the story of the little engine that could. Underrated right out of the gate and has been performing very well each week. Add in the fact that she is one of the best runners in the contest and she has a real shot of being a winner as a rookie. What might hold her back is a strength aspect to the final, which could wear her down fast.
5. Theo
Highest Rank – 5 Lowest Rank – 6 Last Week – 6 (+1)
Put an Olympian in the challenge and this is what you get. Seems almost too easy for Theo as he almost cruised to the final despite being in the UK alliance. Obviously, Theo is in the top tier of runners for this final and this should be his strength the whole time. This season puzzles have been his down fall as he has failed twice at them. Regardless, Theo has performed incredibly well all season and is a real threat to claim his first challenge title.
4. Ninja
Highest Rank – 4 Lowest Rank – 7 Last Week – 5 (+1)
Ninja has been slowing climbing her way back up since the game went individual. Ninja right now might be the most well-rounded female left in the game as she can do everything exceptional well. Ninja should do well in this final, unless her one flaw gets the best of her. That flaw or negative aspect of her game is her ego. If Ninja starts to fall behind in any part of the final by way of her not performing well, it could be a slippery slope that she won't be able to climb back out of.
3. Wes
Highest Rank – 2 Lowest Rank – 3 Last Week – 4 (+1)
After 4 seasons off form the main challenges, Wes has continued to evolve his game during the spin off Champs VS shows. These shows have allowed Wes to work with the "little guy" if you will and not just try and play the same game as years past. At the beginning of the season Wes made it known that he was working with Hunter (who is in the final with him) and that he was going to get out his enemies (Bananas, Leroy, and Bear). As it stands, the challenges political mastermind has worked this season over and made the final. What might hold Wes down is the same thing that he fights with every final he's been in and that's his endurance. He's a good runner, a great swimmer, good at puzzles and strong. It's just been shown that he over exerts himself and gets drained. Should he avoid this misstep, he could have a 3rd championship waiting for him
2. Cara Maria
Highest Rank – 1 Lowest Rank – 2 Last Week – 2 (0)
Cara is back to rule over her domain. The finals have been where Cara has rested for the past 3 seasons and for the 8th time next week over her challenge career. First, the things that might prevent Cara from winning her 3rd challenge (4th if you count CvP). Cara has improved as a runner and a swimmer but still lacks the elite status among her peers in these aspects. Also, Cara is going to have the loss of comfort with Paulie being gone (this might be a non-factor as well). What Cara has over all others in this contest (outside of Turbo) is heart and drive. Cara will not quit and will continue to prove any doubters still out there that she is the face that runs this place. Even if Cara doesn't win this final, she still is sitting at eight finals appearances which is an impressive feat itself.
1. Turbo
Highest Rank – 1 Lowest Rank – 4 Last Week – 1 (0)
Turbo maintains his top status despite not competing this week. Turbo made his call and got Dee sent home, on top of this, his potential biggest competition in Paulie went home as well. Turbo has been a force since day 1 of this challenge and has continued to show why each week. Turbo has been great on commentary through his interviews as well. Right now, he is the most balanced challenger in the final. He excels at everything with no real weaknesses currently. If one thing is to get in his way during the final it will be his pacing. Turbo appears very smart but can at times push his body to the limit while giving it his all. If this happens early in the final it could be lost for him. As it stands now, Turbo is the favorite to join the rare group of challenge champions and even more rare group of rookie winners.
The Results
9. Paulie
Finished in 9th Place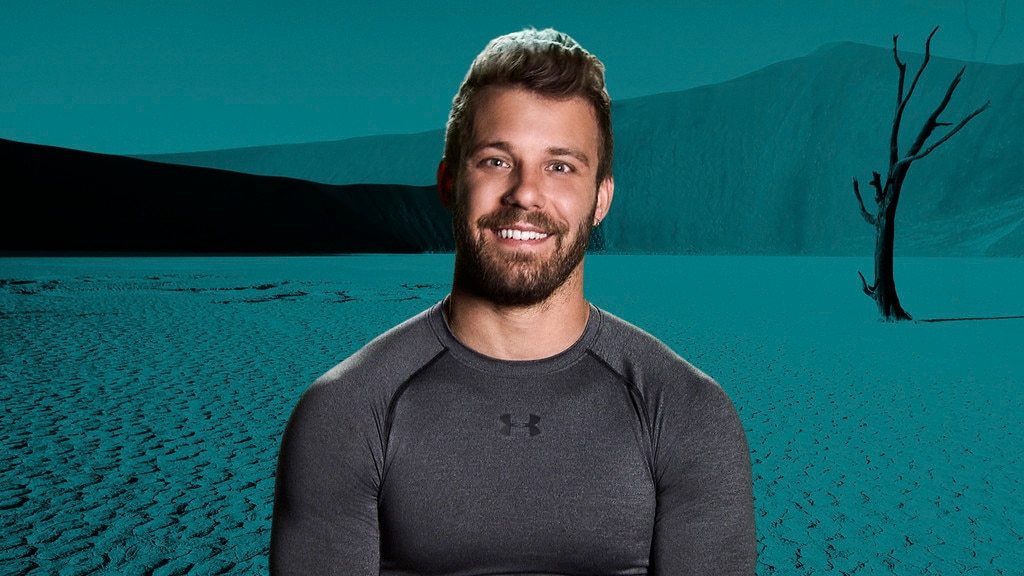 A near perfect season was finger tips away from Paulie (literally). It seemed the only way Paulie wouldn't make the final was by way of a purge mess up. Going first is never an easy thing to do, and this challenge just proved that right. Losing this close to the final might be the driving force to help Paulie hide his arrogance a little better and push him to be an even better challenger than he already has developed into. Look for Paulie to come back stronger than ever and make another run at a final.
10. Da'Vonne
Finished in 10th Place
This has been the surprise of the season. Da'Vonne fought long and hard to make the top 10. This season she won the very first daily challenge, won three eliminations, and even managed a couple of partnered wins with Bear and Wes. However, when it came down to proving herself in the purge she fell short. She was one swing away from making her first final and couldn't get it done. Da'Vonne has proven to have a fighters spirit and a champions heart this season. If she can come back in better conditioned shape, to pair with her social game (which is getting better each season) then she has a real chance of making a final in the future.
11. Dee
Finished in 11th Place
Dee's arrogance caught up with her down on the Killing Floor. She went into her elimination over confident against Da'Vonne and appeared to gas out over half way through. Had she kept a steady pace she might have won this elimination. Dee had an impressive season, despite looking out of place from time to time. Her partnership with Wes might have been the best thing for her as it gave her a chance to grow her game by listening and learning. You would have to assume that had she won the elimination, she would've still been purged out due to her fear of heights and water (although props to her for overcoming those fears before).
12. Kyle
Finished in 12th Place
What a season for Kyle. Kyle was almost like a man without a real alliance (to the blind eye), was the target of Paulie and Cara all season, took out CT, JP, and Bear, fought through injuries, and came up short to an Olympic athlete. Kyle has won over many fans with his commentary throughout the season, as well as his never give up attitude. This season has shown the growth of Kyle and how serious he takes these shows now. Despite what some might say, Kyle came out of this season on a positive, and proving that he's more than that partying pirate we first saw.
13. Nany
Finished in 13th Place
14. Bear
Finished in 14th Place
15. Kam & Ashley
Finished in 15th Place
16. Jenna & Gus
Finished in 16th Place
17. Josh & Amanda
Finished in 17th Place.
18. Leroy & Shaleen
Finished in 18th Place
19. Zach & Zahida
Finished in 19th Place
20. CT & Julia
Finished 20th place
21. JP & Natalie
Finished 21st place
22. Morgan & Bananas
Finished in 22nd Place.
23. Chase & Ashley
Finished in 23rd Place.
24. Liz & Alan
Finished in 24th Place