The most intense and scary final this show has ever seen, is half way over. Over the past 3 to 4 seasons, fans have been begging for a real final and the challenge gods answered. This final saw eight competitors start and only six make it half way. Not only that, but the final also has a midway break with an elimination. Anybody that finishes this final deserves major props for overcoming the distance, heat, and puzzles. This week, the rankings will be completely reflecting the order of finish for the challengers during the first half of the final.
6. Hunter
Current Rank – 6th Odds to win – 8% Last Week – 7 (+1)
Hunter looked great through the first quarter of the final, but in the second quarter, puzzles got the best of him. Having to wait for Cara to finish the last puzzle hurt Hunter as well. Saying this, Hunter didn't quit and fought hard the entire time even when his body was cramping up. Right now, Hunter appears to be a lock for the mid-finale elimination, putting his odds at winning the lowest in the group. As it stands Hunter needs to make it through this elimination round and then make up 89 minutes to catch Theo. It's not looking like back to back championships right now.
5. Cara Maria
Current Rank – 5th Odds to win – 11% Last Week – 2 (-3)
Cara has performed very well all season, but this final exposed her as a runner. All fans know that Cara has huge heart, a great drive, and a will to thrive against all odds. With her leg being an issue on top of her not getting any fluids form the IV, it's not looking great for Cara as it stands. Cara right now is going to have to overcome the two issues stated, as well as survive this elimination round, and then make up 69 minutes to win her second individual game.
4. Ninja
Current Rank – 4th Odds to win – 14% Last Week – 4 (0)
Well that was close. Ninja took the same spill as Georgia did, yet was able to recover, bounce back, and finish the first half of the final. Ninja has shown that she can do anything, and glows with passion when it comes to competition. If she can make it past the elimination, then she is only 61 minutes behind Theo for first.
3. Turbo
Current Rank – 3rd Odds to win – 20% Last Week – 1 (-2)
Turbo is human, I repeat Turbo is human. This episode we saw Turbo try and prepare for an eating challenge that would be followed up by a run. This was a great show of character for him. During the final, a deep cramp in his left thigh slowed him down. Turbo while showing he is just as human as the rest of the competitors, displayed an immense sense of will power to have his mind overcome his body. Right now, Turbo is only 24 minutes outside of first, and 14 minutes behind Wes for second. Turbo has a great chance to win this final, as his will power can push him past his body's limits.
2. Wes
Current Rank – 2nd Odds to win – 22% Last Week – 3 (+1)
Wes sitting in second place currently must be a shock to the viewers and other competitors. Early in the episode, Wes was shown talking to Georgia and Theo about how they should be worried about the final. Wes also showed some humility by bringing up a moment challenge fans and stans don't like to let him forget and that's the moment when Kenny put him on his shoulders for a couple of minutes back on Rivals. Wes currently is only 10 minutes behind Theo, which has to say something. Currently Wes has some power, and this makes him happy. Wes has high odds to win the final if he can make up that time and fend off Turbo.
1. Theo
Current Rank – 1st Odds to win – 25% Last Week – 5 (+4)
Theo is doing what everybody thought he would do, and that's dominate a running aspect of the final. Granted, he is a sprinter, but a runner none the less. Theo set the pace early in this final taking the lead and kept it for about 90% of the final. Right now, Theo is going to need to keep his pace and not have any slip ups. One mess up could move him into second, and two slip ups could move him to third. For Theo to keep his lead and win this final, he needs to keep his pace and force the others to drag behind.
The Results
7. Mattie
Finished in 7th Place (Quit)
Mattie had been a beast all season long and used her intimidation to avoid getting called. Mattie quitting the final doesn't make her season look worse, as its apparent she gassed out. TJ Lavin gave Mattie some inspiration by telling her that she is a beast, she just needs to quit smoking cigarettes. Whether or not she follows through by listening, Mattie has earned a ticket back into the challenge house.
8. Georgia
Finished in 8th Place (DQ)
Georgia had a great run this season, just not in the final. At the beginning of this season she was pegged as an underdog and she just kept fighting her way through. Wes stated time and time again that Georgia was one of if not the most threatening runner left in the game. What ended up being her down fall during the final was trying to force a faster pace than normal, and the heat. Look for Georgia to return to a future season, just without the underdog status.
9. Paulie
Finished in 9th Place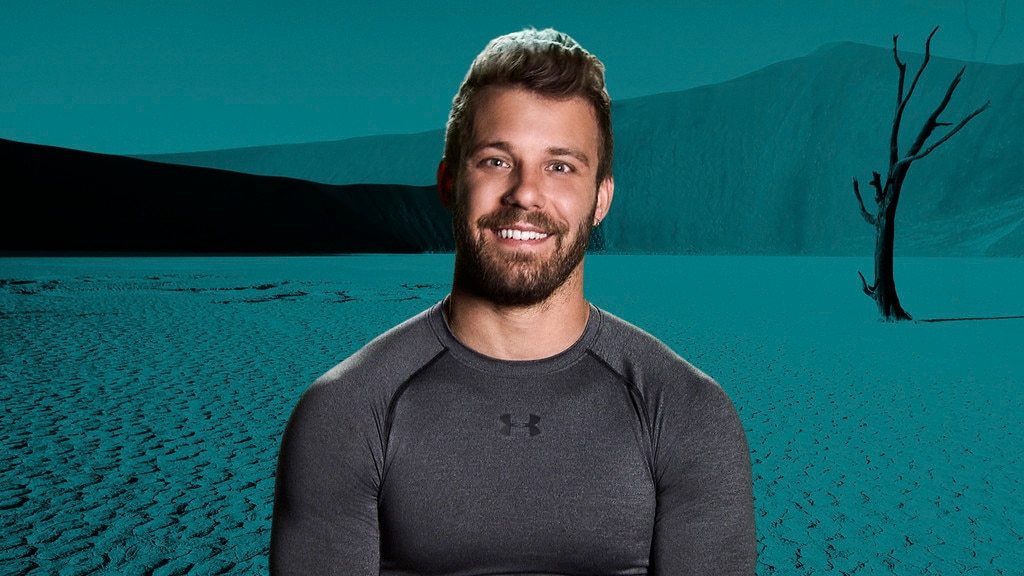 A near perfect season was finger tips away from Paulie (literally). It seemed the only way Paulie wouldn't make the final was by way of a purge mess up. Going first is never an easy thing to do, and this challenge just proved that right. Losing this close to the final might be the driving force to help Paulie hide his arrogance a little better and push him to be an even better challenger than he already has developed into. Look for Paulie to come back stronger than ever and make another run at a final.
10. Da'Vonne
Finished in 10th Place
This has been the surprise of the season. Da'Vonne fought long and hard to make the top 10. This season she won the very first daily challenge, won three eliminations, and even managed a couple of partnered wins with Bear and Wes. However, when it came down to proving herself in the purge she fell short. She was one swing away from making her first final and couldn't get it done. Da'Vonne has proven to have a fighters spirit and a champions heart this season. If she can come back in better conditioned shape, to pair with her social game (which is getting better each season) then she has a real chance of making a final in the future.
11. Dee
Finished in 11th Place
Dee's arrogance caught up with her down on the Killing Floor. She went into her elimination over confident against Da'Vonne and appeared to gas out over half way through. Had she kept a steady pace she might have won this elimination. Dee had an impressive season, despite looking out of place from time to time. Her partnership with Wes might have been the best thing for her as it gave her a chance to grow her game by listening and learning. You would have to assume that had she won the elimination, she would've still been purged out due to her fear of heights and water (although props to her for overcoming those fears before).
12. Kyle
Finished in 12th Place
What a season for Kyle. Kyle was almost like a man without a real alliance (to the blind eye), was the target of Paulie and Cara all season, took out CT, JP, and Bear, fought through injuries, and came up short to an Olympic athlete. Kyle has won over many fans with his commentary throughout the season, as well as his never give up attitude. This season has shown the growth of Kyle and how serious he takes these shows now. Despite what some might say, Kyle came out of this season on a positive, and proving that he's more than that partying pirate we first saw.
13. Nany
Finished in 13th Place
14. Bear
Finished in 14th Place
15. Kam & Ashley
Finished in 15th Place
16. Jenna & Gus
Finished in 16th Place
17. Josh & Amanda
Finished in 17th Place.
18. Leroy & Shaleen
Finished in 18th Place
19. Zach & Zahida
Finished in 19th Place
20. CT & Julia
Finished 20th place
21. JP & Natalie
Finished 21st place
22. Morgan & Bananas
Finished in 22nd Place.
23. Chase & Ashley
Finished in 23rd Place.
24. Liz & Alan
Finished in 24th Place